Telegram bot «PozdravBot»
PozdravBot can help with greetings for your friends or family. Bot understands a few types of holidays and you can write whatever you want to it and bot would answer.
Right now bot doesn't available to use, because i'm rewriting it. But you can send me a message to m@koz.tv, that you wanna try it, and I will send you a link as soon as beta version will be completed.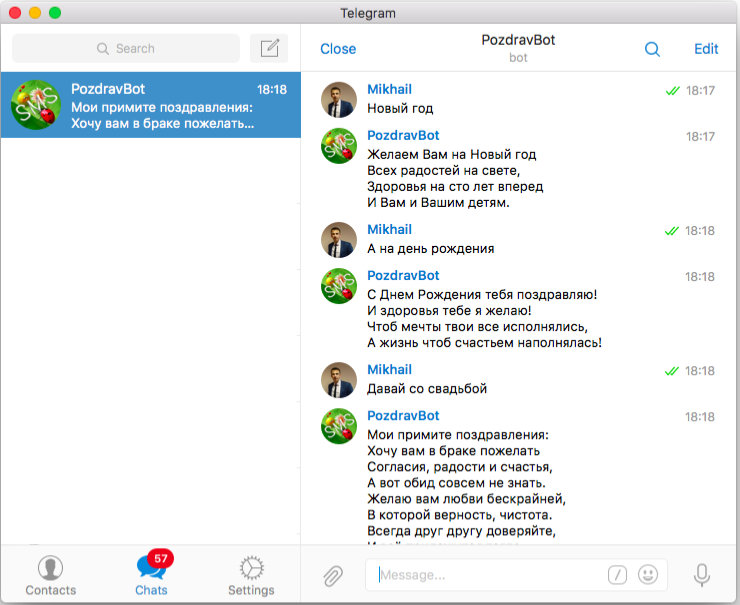 Backend
PozdravBot use Microsoft Bot Framework, wit.ai and MS SQL DB in Azure to manage greetings and answer on your questions.