Telegram bot «PozdravBot»
PozdravBot can help with greetings for your friends or family. It only work in Russian language now, I will probably add more languages later. Bot understands a few types of holidays and you can choose what you need with inline buttons.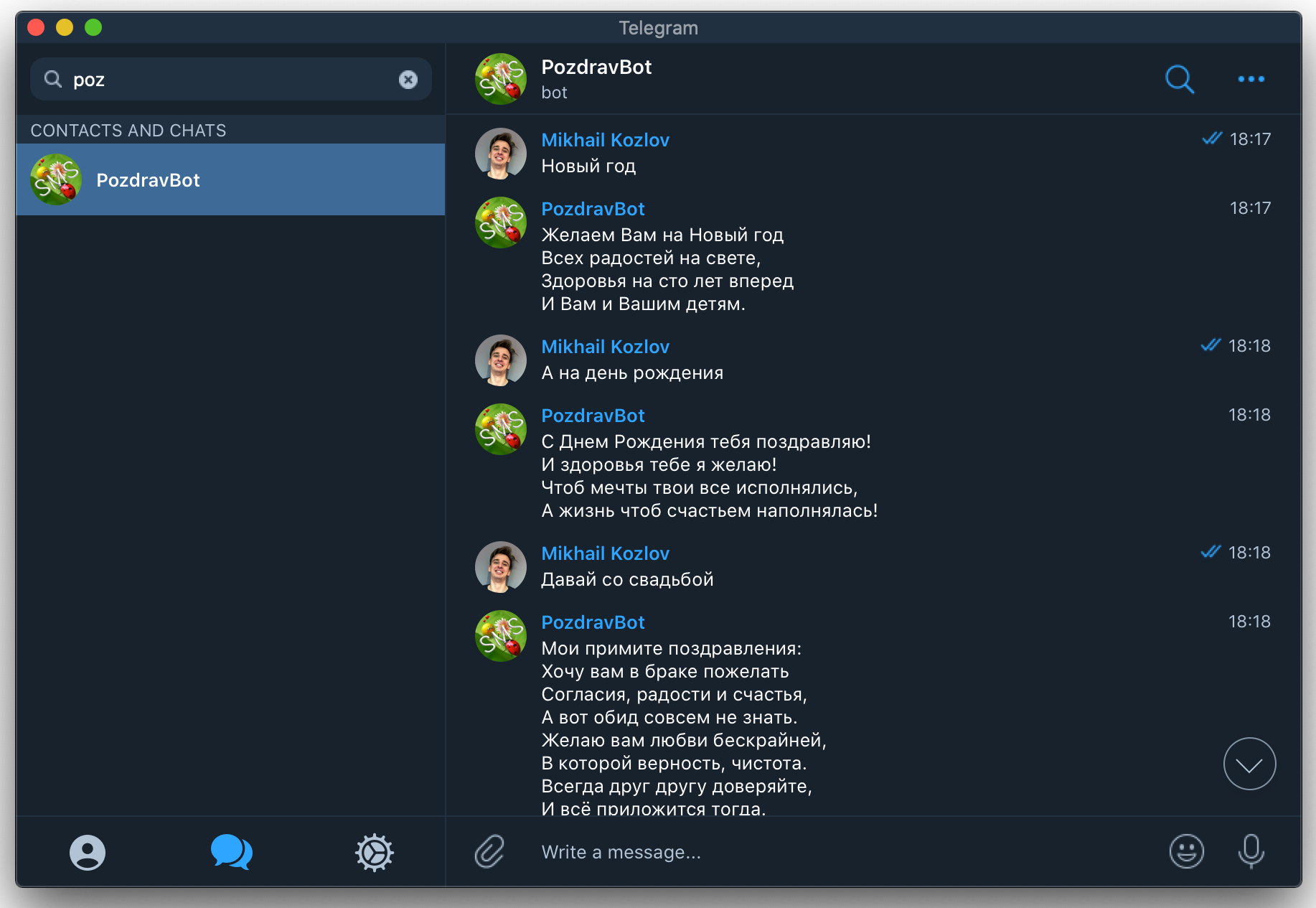 Backend
PozdravBot use Microsoft Bot Framework, wit.ai and MS SQL DB in Azure to manage greetings and answer on your questions.